Many peoples make their own website and publish many articles but whenever peoples search their website on google then they didn't get his site then they gone in depression, but if you want to get your website when anyone search your site name in google then you need to follow some steps. so let's start.
Steps to Index your site –
Now you thinking "What is index and what is the advantage to index my site" right? , so don't be fear index is the simple process to indexing your site means if anyone searches your site on google then Google view(Display) your site to the user but if you never index your site then Google never view(Display) your site and people never come on your site and you didn't get traffic on your site but after indexing your site you didn't get traffic faster, you need to do some steps for get traffic on your site if you don't know then click on below link : –
ALSO READ :- HOW TO INCREASE ORGANIC TRAFFIC ON YOUR WEBSITE.
HOW TO INDEX YOUR WEBSITE ON GOOGLE:-
1. First, open your WordPress dashboard and go to plugins and click on add new plugin.
2. Now search "Google XML sitemap" plugin and click on the install button after that click on the Active button.
3. After that go to WordPress setting and click on XML-Sitemap and select those content you need to include in your sitemap.
4. Now Set your priorities for a sitemap for indexing your website and click on the Update options button.
5. After clicking on Update options button scroll top of the page and click on sitemap index URL.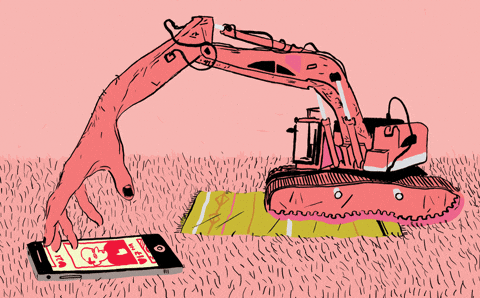 6. Now go new tab to Google search console and sign in your Google account by clicking on the "Start Now" button.
7. After the sign-in you can see two properties to select, you need two select "URL prefix" After that past your website URL with "HTTP:// or HTTPS://" like below image.
8. Click on Continue button and then after you need to verify your domain by upload Html file on your domain server.
9. If you don't like this method then you can select other methods like inserting HTML tag, Use your google analytics account and many other options are available.
10. My suggestion to select HTML tag option because in this method you need to paste the small code on your theme header file.
11. If you don't know how to past HTML code in your website then go to Appearance and click on the theme editor.
12. Now Find "Header.php or Header.html" file and paste that code in the header.php file like below image and click on the update button.
13. Now go to google search console and click on verify button for verify your domain.
14. After verifying your domain go to sitemap option and add your sitemap URL to google search console.
15. Now once you can add all the sitemap URL to google search console your sitemap indexing is complete.
END OF THIS ARTICLE – I hope you understand this all step and your site will be indexed in one or two days. If you don't understand anything then comment me on below comment box and share with your friends on social media and keep visiting on-site.
THANK YOU