Hi friends, you try to install WordPress on your existing server then this article gives you the best guide for starting your blog and gives you some best tips for starting your blog.
In this article, you can see manually installation of WordPress because of many hosting services not available with tools for directly install WordPress on your server. So I learn you a few easy basic steps to install WordPress manually.
STEPS TO INSTALL WORDPRESS –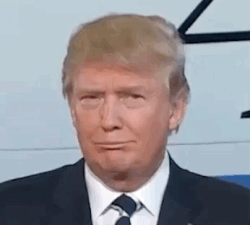 Before we started you must have a server and domain to install WordPress if you don't know how to buy web server(web hosting) then read this article :
If you have web hosting and server then go to follow below steps to install WordPress:-
1. First, go to wordpress.org website and then click on "Get WordPress" button.
2. After clicking on the button, you will see the next page for download latest version WordPress. simply click on "Download WordPress" button.
3. When your WordPress zip file download is completed then open your web hosting login page and login with your account
4. After opening your dashboard go to file manager of your domain name and click on Public_html folder and upload WordPress downloaded zip file on your web hosting.
5. Now, Extract your uploaded WordPress zip file in the file manager of your web hosting.
6. After that go back to your web hosting dashboard and your mysql_database and create a new database. After creating a database you have to create a new user for database in MySQL database tab after creating a database user.
7. Now set privileges of your existing user and save the settings.
8. After that open new tab and search "yoursitename(domain name)/wp-admin" and press enter.
9. Now, in the next step, you will select your language for WordPress and press continue.
10. After that enter all details like "Database name", "username"," database password" and more. if all information fills up completely then press submit.
11. Now click on Run and Install button and enter "your site name", "Username of WordPress", "Password of WordPress" and other details. After that click on "Install WordPress" button.
12. Congratulation, your WordPress installation is complete. now go to your WordPress admin panel by login with WordPress username and password.
After complete, all these steps install new themes and plugin and customize your website and create a great design of your site.
If you don't know how to install theme and plugin them see this article:
HOW TO INSTALL WORDPRESS THEME AND PLUGIN
If you like this post then share with your friends on Instagram, facebook, and twitter.
THANK YOU