Hello bloggers, Today this article is for your and that's very important for you in your blogging life because in this article I give you the top 5 best free SEO tools for getting traffic on your blog and rank your blog. This all tools are very useful for me in my blogging career. Using all these tools I get more traffic on my blog and suddenly one day I get one thought notification on my mind 😂😂 when I work with that tools and I saw that notification and I saw one message from my brain and he said me: " Can you share this all tools with your blogger friends ?" and I said: "Yeah, of course" and today that's why I share that all tools with you which are very helping me on my blog. So let's see all those tools.
TOP 5 BEST FREE SEO TOOLS IN 2019 –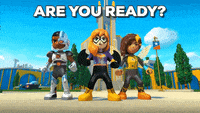 Google search console is very important to do SEO on your blog. GSC (formerly Google Webmaster Tools) is a free platform for anyone with a website to monitor how Google views their site and optimize its organic presence. That includes indexing your site website on google search index, and also include my things.
The best Feature of Google search console is the index coverage report. It gives you a list of pages on your site that aren't getting indexed. If you want to index your website in google search console and you don't know how to index your website in google search console then click on the below link.
Also Read :- HOW TO INDEX YOUR WEBSITE ON GOOGLE (SITEMAP).
2. Ubersuggest –
Ubersuggest is one of the best SEO tools for getting traffic on your website. It has a lot of features that are usually only found in premium SEO tools But it's 100% free. It gives you the best keyword ideas and also gives you all the information about your blog like wich page is rank higher, wich one get higher traffic and many other things.
My suggestion to use these tools for search keywords for your blog because of this tool I get higher traffic on my blog. Soo uses these tools and gets traffic on your blog and rank top on your google search page.
3. Google's Mobile-Friendly Test –
If your site isn't optimized for mobile devices, you're in big trouble. Fortunately, you don't need a full-time developer to get ready for this update. All you need to do is run your site through the Mobile-Friendly Test tool.
This Mobile-friendly test is very useful for the new Google algorithm its name is "Mobile-First Indexing" . So using these tools you can test your website is capable of this new Google algorithm or not.
4. Yoast SEO –
Yoast SEO is one of the best plugins for WordPress. This plugin is very useful for your WordPress website to do the best SEO. Using this plugin you can set your article title wich one you want to rank and also you can set a description of that particular article and the best thing is it's …….
It is also used to generate Sitemap to index all the pages of your website on google. I also used this plugin for my website indexing on google.
5. Google Analytics –
Google Analytics is not really an SEO tool but it's almost impossible to run an SEO campaign without it. It is very useful to know your website Organic traffic, bounce rate, traffic sources and page speed.
Also Read – How To Connect WordPress Site with Gooogle Analytics.
It is super powerful but when you combine it with the Google Search Console then it's more powerful.
After combining Google Search Console and Google Analytics, you can find all the keywords people use to find your site.
End this article – These tools are very useful for your blog to get better traffic on your website. If you like this article then share it with your friends on Facebook, Instagram, and other social media. My favorite tool is Ubersuggest so which tool is your favorite, please comment on the below comment box and keep visiting my website for the best tips.
THANK YOU